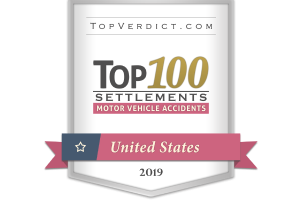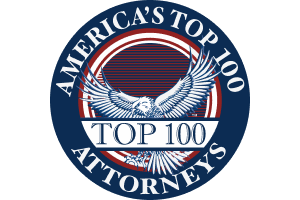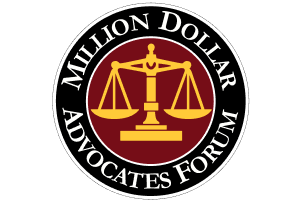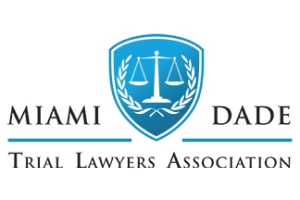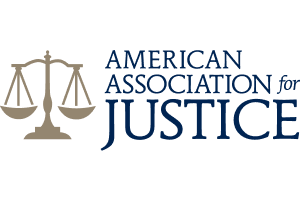 Miami Cruise Ship Lawyers
Holding Cruise Lines Accountable in Florida
At Flanagan & Bodenheimer Injury & Wrongful Death Law Firm, we represent passengers and crew members against cruise lines because we believe that every case that we bring helps to make your vacation or work environment safer.
Our Miami cruise ship injury lawyers also believe that the cruise lines collectively take advantage of, and mistreat, their passengers and crew. The U.S. cruise lines register their ships in foreign countries to avoid the labor laws of the United States, as well as provide terrible medical care to their passengers and crew and refuse to pay for appropriate and qualified doctors and facilities to make sure their passengers and crew are safe.
Oftentimes, when crew members are permanently injured from being overworked or working in dangerous environments, the cruise line sends them home to fend for themselves or provides them medical care with terrible doctors that make them worse. They force their crew members to waive their rights to a public jury trial in the United States in favor of a confidential arbitration under foreign laws where their mistreatment of the crew will be concealed from the media. We take our cases seriously and we believe that if we make the cruise lines' mistakes or business decisions expensive enough, case-by-case we can force the cruise lines to change for the better. Our team is comprised of attorneys who understand the unique nature of cruise ship cases and have the courtroom and trial experience needed to go up against negligent companies.
Our cruise ship injury lawyers represent passengers and crew members against cruise lines because we believe that every case that we bring helps to make your vacation or work environment safer.
Contact our office online or by phone to schedule your free consultation at (305) 638-4143. We genuinely care about our clients and look forward to getting to learn more about you and your case.
Table of Contents
Cruise Ship Claims We've Handled
The lawyers at our firm have decades of experience litigating cruise ship injury cases. By handling many cruise injury cases against the cruise lines, we know the inner workings of the cruise industry and exactly what information we need to prove your case. We are also familiar with all of the defense lawyers that represent the cruise lines and they know us.
Below are some of the most common cruise ship accident cases we handle.
Slip & Falls
Slip and falls are the most common causes of passenger and crew injury aboard cruise ships. There are many different causes of these accidents, including failure to clean a spill, failure to warn of a dangerous condition on the floor, failure to place a warning sign in a correct location, failure to install a flooring surface with a safe coefficient of friction, failure to comply with building and design standards, failure to use reasonable care in cleaning the ship, failure to repair damaged or worn out stairs and flooring surfaces, and countless other causes.
We frequently see injuries caused by very slippery wet tile surfaces on cruise ships. Industry standards require that maritime environments, including cruise ships, have a reasonable slip-resistance. The idea behind this standard is that it is expected that certain areas like the pool deck and entryways from the exterior of the ship will become wet with rain, sea mist, condensation, or other sources of liquid, therefore, the surface should provide sufficient grip so that it does not become very slippery when it becomes wet. You can find more information on these standards from the organizations that created them: American National Standards Institute, National Fire Protection Association, ASTM International.
We have handled many cruise ship injury cases caused by slip and falls. Here are some examples:
A cruise ship passenger slipped and fell on a wet tile surface causing a traumatic brain injury that destroyed his quality of life. In this case, the flooring surface became as slippery as ice when it was wet because the cruise line failed to coat the floor tiles with an anti-slip coating.
A cruise ship passenger slipped and fell on a wet section of the pool deck suffering a fractured knee requiring two major surgeries. In this case, it was obvious that the pool deck would become wet with pool water. Even on land we expect that there will be wet spots near a pool, so property owners use rough surfaces like pavers around pools to prevent slips. However, our client told us that the cruise ship's pool deck was so incredibly slippery when it was wet that it was unlike anything she had ever experienced. To prove her case, during the lawsuit we boarded the cruise ship with an expert and performed testing on the surface of the pool deck to determine whether it was reasonably slip-resistant. Our expert found that the pool deck was the most slippery walking surface he had ever tested in his 20-year career.
A cruise ship passenger slipped and fell on a wet section of the pool deck suffering a fractured ankle requiring surgery. This case involved a synthetic wood-look decking. We had handled several cases against a cruise line using this synthetic wood-look decking. Based on expert testing of the decking we determined that the decking was extremely slippery when wet and not a safe material to be used around an open pool deck.
A cruise ship passenger slipped and fell on a tile walkway though the lobby of a cruise ship. Our client slipped on a spilled drink suffering a shattered wrist and elbow. She underwent many surgeries and ultimately had an elbow replacement. We obtained the CCTV of the incident and of the one hour prior to the incident which showed many people walking through the area with drinks and the cruise line employees wiping up the floor after our client fell. We also boarded the vessel with an expert and found that the tile flooring did not have a slip-resistant coating and failed to meet maritime standards for slip-resistance.
Evidence that you should obtain to prove your cruise ship slip-and-fall case:
Cruise ship safety committee meeting minutes

The officers of the cruise ships meet every two weeks or so to discuss different safety issues on the ship. During these meetings an employee is tasked with taking notes. Frequently these meeting notes will discuss issues with spills in specific areas of the ship, slippery floors, and the need to make repairs to different parts of the ship, or warn passengers about dangers on the ship. We can obtain this information in the case and frequently these meeting minutes reflect that the cruise line was aware of an ongoing problem and failed to fix it before our client was hurt. This happens much more frequently than you might think.

Cruise ship accident summaries

After an incident causing an injury requiring more than first aid medical treatment on a cruise ship occurs, the security or safety teams will investigate the incident. They frequently interview witnesses and take pictures. We can obtain this evidence in your case to prove that similar incidents had occurred prior to your incident and the cruise line failed to act to prevent your injury.

Passenger Injury Statements from Other Passengers who had similar accidents

If a passenger was injured in an incident and they go to the ship's medical facility, in addition to their medical information, they will be required to provide what is called a Passenger Injury Statement. This document is not a medical record. It is a statement of what happened to cause the passenger's injury.

A List of Prior Reported Similar Incidents

The cruise lines track prior incidents of cruise ship injury and log where they occur on the ships. Courts will require the cruise line to provide you with a list of prior incidents that occurred within a reasonable time-period.

Cruise ship design plans, contracts with vendors, and documents reflecting the cruise line's participation in the design of the ship.
End of voyage comment cards from guests
Our experienced cruise ship injury lawyers know how to force the cruise lines to produce this valuable evidence in your case. If you hire a local lawyer who has little experience litigating cruise ship injury cases, chances are they will not know what information the cruise lines keep or how to get the Courts to force the cruise line to provide the information.
Obtaining all of this information from the cruise line through the Court system takes time and effort. The cruise lines will object to providing you with this information and will try to delay or avoid providing it altogether. Frequently, busy lawyers handling too many cases don't spend the time required to obtain this valuable evidence for your case. We make sure we leave no stone unturned in discovery.
Cruise Ship Trip and Fall Cases
Negligently constructed stairways are the most common cause of trip and fall injuries on cruise ships. Our cruise ship injury lawyers have handled many stairway cases and we frequently rely on expert architects or engineers to perform a safety analysis in our to guide our cases.
As a practical matter, Americans are accustomed to walking up or down stairways that meet certain industry standards. Every stairway in the United States is supposed to comply with certain industry standards requiring the stairway to uniform, stable, slip-resistant, and not too steep. The stepping surface of each step is supposed to be large enough to fit your foot, stable (it should not bend or shift), and level. Each stepping surface (called a tread) is supposed to be the same size and shape as the steps above and below it. Further the distance between each step must be uniform. When a stairway does not meet industry standards people are more likely to be caused to "miss a step" or land awkwardly on a step and fall. If a cruise ship stairway fails to meet industry standards, then that is evidence that the cruise line was negligent and can be held responsible for your injuries.
Important evidence in dangerous cruise ship stairway cases:
An expert inspection of the stairway that documents the tread and riser height of each step in the stairway
The size and shape of the handrail
Photographs of the stairway taken from the viewpoint of a person approaching the steps in the same direction as the plaintiff

In single-step stairway cases it is common that based on design motifs around the ship a single step change in elevation can be difficult to observe. While this may sound surprising, people frequently trip because they did not see the single step down. These occurrences are so common that building codes have required the elevation of single step changes in elevation in favor of ramps.
A list of prior incidents of passengers and crew members who suffered falls on the stairway
Whether a caution cone was frequently placed at the scene of the stairway as a warning
If a stair bends or flexes, then a video of the stair flexing when stepped on will be crucial evidence
All maintenance and repair records regarding the stairway
End of cruise comments from passengers regarding the stairs
The design schematics for the stairway
CCTV evidence of the fall itself
Cruise Ship Medical Malpractice Cases
Medical negligence is a common occurrence on cruise ships. Cruise lines almost never hire American-trained or licensed doctors to work on their ships. Instead, they hire inexpensive doctors to provide care for their customers and employees when people have medical emergencies in the middle of the ocean. In addition, the cruise lines provide these unqualified doctors with minimal medical equipment to do their job. As a result, inappropriate medical treatment or misdiagnosis causes injuries to be much worse.
Practicing medicine on a cruise ship presents unique issues for doctors. The cruise ship medical facilities have very limited medical equipment, therefore, a cruise ship doctor's primary job is to identify medical issues as early in the disease process as possible and coordinate a prompt transportation to a qualified hospital. Because cruise ships are frequently sailing far from shore, patients are sometimes unable to receive prompt emergency care at a hospital. Therefore, doctors on cruise ships must err on the side of caution and make the referral before a patient's condition becomes an emergency.
Examples of cruise ship medical malpractice cases we have handled:
A cruise ship passenger suffered from severe back pain and difficulty walking. He was displaying many of the symptoms of a well-known medical emergency. He visited the ship doctor and was given pain medication and sent back to his cabin. He medical emergency went undiagnosed. He was not referred to a hospital for an MRI or consultation with a surgeon. Over the course of the next two days he became paralyzed. Ultimately, the patient coordinated his own air ambulance to a hospital in his hometown and underwent an emergency surgery but it was too late – his paralysis is permanent. However, with timely diagnosis and surgery, it was preventable.
A crew member suffered from a very common kidney disease that went undiagnosed for years by the cruise ship doctors even though all of the test results indicated a serious problem. Eventually the diagnosis was made too late and the patient required a kidney transplant and medication for life. His disease would have been easily manageable if it was timely diagnosed.
Evidence you should obtain to prove your cruise ship medical malpractice case:
Your cruise ship medical records
Your iCare or care team notes (these document your communication with the cruise line staff throughout your cruise as well as communications before and after the cruise)
Audio recordings of any phone calls with your travel insurance carrier. These calls can prove word-for-word what the doctor on the cruise ship was thinking in handling your medical condition and his or her medical decision-making.
Photographs from your cruise vacation that might help show your condition at various times throughout the cruise.
Your medical records from your doctors that you saw before the cruise
Expert witness testimony to prove that the cruise line violated the medical standard of care
Man Overboard/Drowning
Whether this accident happens while the cruise ship is at sea or while in port, the cruise line has a duty to search for, locate, and rescue the victim. Man overboard cases are challenging to litigate and often emotionally draining for the victim. The most common defense in these cases is to blame the victim and claim it was a suicide attempt. Drowning cases most often involve children in the public swimming pools on ships. Despite the frequency of these incidents the cruise lines choose not to have a lifeguard watching the public pools. Again, the cruise industry often attempts to blame passengers for drowning.
What Is a Ticket Contract?
Florida is arguably the cruise capital of the world, as it contains some of the busiest ports by passenger volume including Port Miami, Port Everglades, and Port Canaveral. Port Miami, for example, had over 1,000 ships docked in 2017 and handled over 5.6 million passengers. When a passenger buys a ticket for a cruise, whether they know it or not, they are agreeing to a ticket contract. Usually the ticket contract is never even provided to the passenger, they are just e-mailed a link to the ticket contract which is posted on the cruise lines' website. These contracts are binding between the passenger and the cruise line and have important provisions that affect the rights of passengers if they are injured on a ship.
If you have been injured while on a cruise, you should know that time is of the essence. Your "ticket contract" issued by the cruise line will control when and where you have to file your lawsuit. Depending on which cruise line you sailed with, usually, the ticket contract will require that you sue the cruise line in the United States District Court for the Southern District of Florida, in Miami. The cruise lines usually require that you provide them written notice of your claim within 180 days of the incident and that if you sue them you must do so within one year of the incident. Federal law 46 U.S.C. 30508 allows the cruise lines to impose these time limitations on cruise ship injury cases.
In nearly all cases, you will be bound by this "ticket contract" whether you were aware of it or not. If you do not follow the requirements of the ticket contract your case may be barred forever.
Here are links to some major cruise lines' ticket contracts:
These ticket contracts can be updated at anytime and you should be sure to review the ticket contract applicable to your claim.
Keep in mind that you must sue other cruise lines in different venues. For example, Disney Cruises (Magical Cruise Line) requires that it be sued by either the United States District Court for the Middle District of Florida or Brevard County, Florida, Circuit Court. You must review your ticket contract to determine the venue applicable to your case. If you do not, you may jeopardize your ability to bring a case.
Your case may be dismissed if you fail to file your lawsuit in the correct venue within the statute of limitations. Read your ticket contract carefully and hire an attorney that actively handles cruise ship accident cases. By hiring a lawyer that does not actively handle these cases, you could jeopardize your ability to bring a claim. Your case may be dismissed if your lawyer does not comply with the terms of the ticket contract.
You can find more information about suing each cruise line by clicking on the links below. Under most circumstances, the below cruise lines require that you sue them in federal court in Miami, Florida:
What Laws Apply to Cruise Ship Injury Cases?
This can be a very complicated question to answer. Broadly, the general maritime law of the United States applies to cruise ship injury cases. In some circumstances, Florida state law may supplement the federal maritime law to the extent that the two do not conflict. If the maritime law conflicts with state law, then the federal maritime law controls. In addition, various international treaties and conventions may apply depending on the specific facts of your case.
Below is an example of how international treaties and federal maritime law operate together.
We represented a passenger who was severely injured while disembarking from a cruise ship. She suffered a horrible ankle injury due to the cruise line's negligence. Her case was likely worth a very large sum. However, because the cruise she was sailing on departed from Italy and concluded in Greece, and had no connection to the United States, the Athens Convention applied to her case. Under the terms of the Athens Convention the damages in her case would be limited to a specific amount of "international units" which when converted to US dollars in her case amounted to approximately $468,000.00. No matter what happened in her case, the Athens Convention limited her recovery.
Tips for Navigating Cruise Ship Injury Cases as an Attorney
If you are an out of state attorney considering representing a client in a cruise ship accident case, watch the video below. Michael T. Flanagan, Esq. from Flanagan & Bodenheimer delves into the intricate world of cruise ship accident cases, shedding light on the unique challenges and complexities that lawyers may encounter. He emphasizes the importance of understanding maritime law, jurisdictional issues, and the nuances of cruise line contracts. With an emphasis on diligent research and comprehensive preparation, he guides fellow lawyers through some of the essential steps required to navigate these cases successfully. His expertise provides a crucial resource for attorneys seeking to provide the highest level of advocacy for their clients in the often unfamiliar terrain of cruise ship accident litigation.
Our Approach
As you research other cruise ship injury law firms, you will find other law firms that handle a large volume of cases. Generally, when a law firm has a large number of cases that leaves them with little time to get to know their clients and give each case the attention that it deserves. When a law firm operates on a "volume" system, clients frequently wind up with smaller settlements because their cases are not worked up properly. We have heard stories of clients who never even spoke to their lawyer prior to testifying.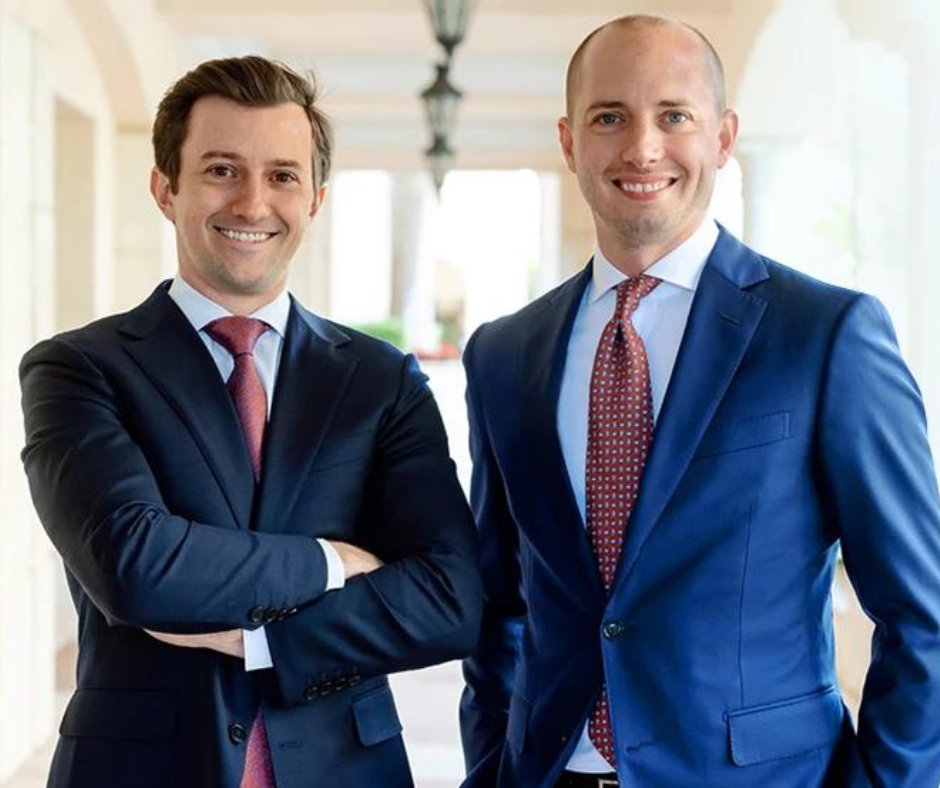 When it comes to cruise ship accident cases, we take the opposite approach. We handle a smaller number of cases with the intent to maximize our client's recovery on every case that we handle. You will have direct access to the partner handling your case as well as the paralegal working on your file. We will return your phone calls and e-mails and you will know what is happening in your case.
Call (305) 638-4143 to take advantage of your free consultation.
Client Reviews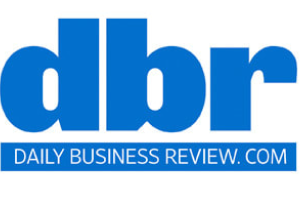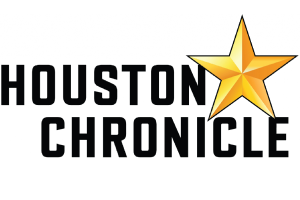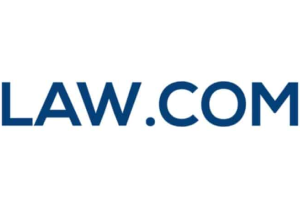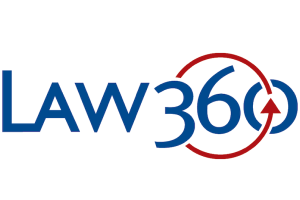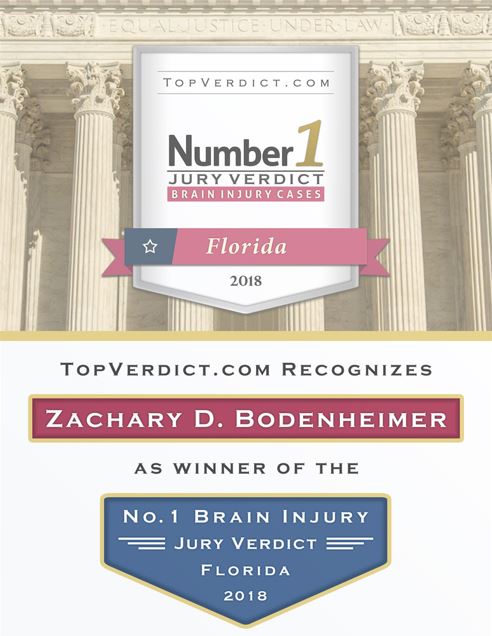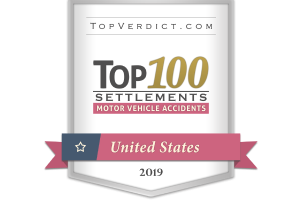 When It Counts
Fill out the contact form or call us at 305-638-4143 to schedule your free consultation.
Free Case Review Schedule Your Appointment Today