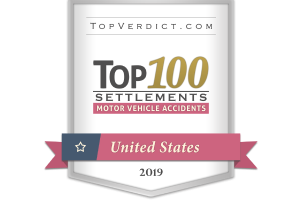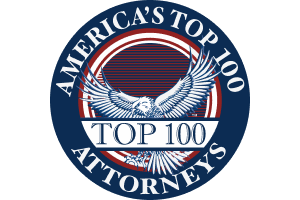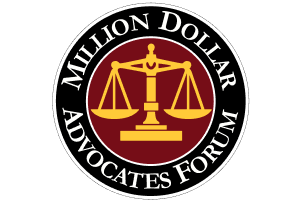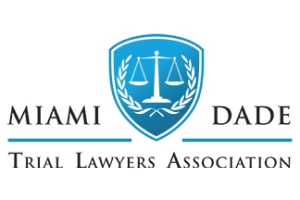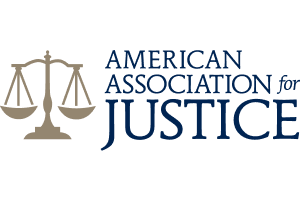 Miami Truck Accident Attorneys
Providing Transparent Legal Representation in Florida
Accidents involving commercial trucks can present a significant financial burden to the victims and their loved ones. Since the injuries incurred in a truck accident are extensive, victims often face long recoveries and the associated costs. If you or someone you love suffered harm in a truck accident and you believe someone else is responsible, contact our Miami truck accident attorneys today to schedule a free case evaluation. At Flanagan & Bodenheimer Injury & Wrongful Death Law Firm, we help families in Miami-Dade County and throughout Florida seek fair compensation for their injuries, pain, and suffering.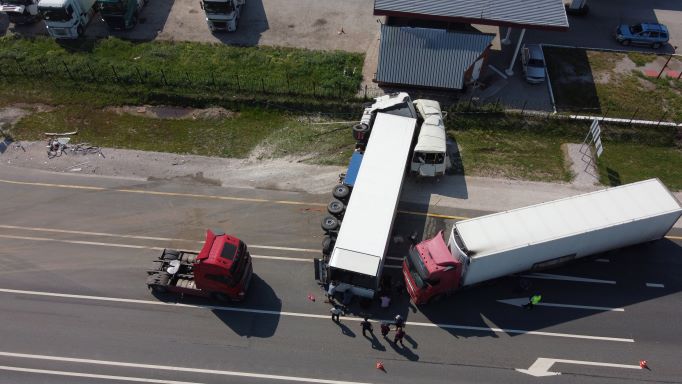 Personal Representation Through Your Truck Accident Case
Our team carries a small caseload so we can give personal attention to each client's case from start to finish. Personal injury and wrongful death cases are all we represent. This means we have a more focused, intimate knowledge of these laws to give you an optimal path to maximum compensation. We win difficult cases that many other law firms won't take. That includes multimillion-dollar settlements for clients rejected by multiple law firms. Our own attorney Michael Flanagan is one of the youngest lawyers in the country to obtain a multi-million-dollar verdict and achieved Lifetime Member status at the Million Dollar Advocates Forum by the age of 29. But beyond our track record, we pride ourselves on the level of care we provide to each client. You won't receive impersonal service with us.
Contact our office online or by phone to schedule your free consultation at (305) 638-4143. We can communicate with you in English and/or Spanish.
Why Are Truck Accidents Severe?
Accidents involving commercial trucks have unique concerns. Truck accidents tend to make up a relatively smaller portion of all crashes on Miami's roadways, but the results are more extreme. Truck accidents are more likely to be fatal, according to a report released by the Federal Motor Carrier Safety Administration (FMCSA). Those who survive truck crashes are more likely to incur severe or permanently disabling injuries.
Did you know that the FMCSA allows large commercial trucks to weigh as much as 80,000 pounds when fully loaded? The average passenger vehicle weighs just 4,000 pounds. When you consider the weight difference, it is easy to see why these crashes are often so devastating.
Truck accident claims usually involve higher damage amounts because the injuries sustained by crash victims are extensive than in a car crash. Generally, a victim is entitled to damages to compensate for health care and lost wages, but also intangible losses such as physical pain, suffering, and loss of life quality.
It's not uncommon for us to see the following injuries in the aftermath of a truck crash:
Spinal cord injuries
Traumatic brain injuries
Bone fractures or dislocations
Significant disfigurement
Loss of or damage to a bodily organ
Dismemberment or amputation
Other injuries that inhibit a person's daily activities
Who Regulates the Trucking Industry?
The Federal Motor Safety Carrier Administration ("FMSCA") is the federal government agency that is responsible for regulating and providing safety oversight of commercial motor vehicles. The agency promulgates regulations that govern the ways companies and drivers must act when driving a commercial motor vehicle in interstate commerce. Although the regulations generally do not apply to intrastate commerce, most states incorporate some or all portions of the FMSCA regulations into their state law. For example, Florida incorporates various provisions of the FMSCA regulations into the Florida State Statutes. This "incorporation by reference" can be found in Florida Statute § 316.02.
The agency regulates vehicles that are operated in interstate commerce that fall into the following categories:
A vehicle with a gross vehicle weight rating or gross combination weight rating of 4,537 kg (10,001 lb) or more, whichever is greater
A vehicle designed or used to transport between 9 and 15 passengers (including the driver) for compensation
A vehicle designed or used to transport 16 or more passengers
Any size vehicle used in the transportation of materials found to be hazardous for the purposes of the Hazardous Materials Transportation Act
The entirety of the FMSCA regulations can be found here. and there are too many regulations to go through all of them in this article.
However, some of the main areas regulated by the FMSCA includes:
Drug and alcohol testing policies (Part 382)
Ill and fatigued drivers (Part 392)
Commercial driver's license standards (Part 383)
Hours of service of drivers (Part 395)
Inspection, repair, and maintenance of the vehicle (Part 396)
It is absolutely critical that any attorney dealing with a trucking case know these regulations. Otherwise, the attorney may not ask crucial questions at deposition that will show that the driver, and more importantly the company, failed to abide by federal regulations that were specifically put in place to keep the roadways safe.
Common Causes of Truck Accidents
When discussing truck accidents, it is not uncommon for us to see them caused by a negligent driver or careless truck companies and operators.
Negligent and careless drivers are a danger on the roadway. Drivers must all be properly trained for each vehicle they operate and should follow all state laws and all FMCSA regulations. This includes not carrying more weight than they are allowed to carry and operating only the appropriate amount of hours each day and week. Under no circumstances should a truck driver operate while under the influence of alcohol or drugs. They should also never be distracted by their phones or other devices.
Truck companies and operators have a duty to regularly inspect and maintain their vehicles. Because these trucks are so large, a malfunction to any part of the vehicle could lead to disaster on the roadways. We commonly see truck crashes caused due to mechanical failures of the powertrain, wheels/tires, steering, brakes, suspension, lighting, and more. Trucking companies could be held liable if they fail to maintain their vehicles.
Liability in Truck Crash Cases
The trucking industry faces regulation from both state and federal law. As such, liability in a trucking accident may require the assistance of our Miami truck accident attorney. Data from the FMCSA suggest the majority of truck crashes arise from driver error, but any number of parties may share liability for a trucking accident.
These include:
The company that employs the driver: Trucking companies may be liable for damages incurred in an accident as a result of negligent hiring. Some trucking companies try to escape this responsibility by hiring their truckers as independent contractors, but they're actually employees in the eyes of the law.
The manufacturer of the truck or its component parts: Accidents that result from a malfunction of the vehicle may indicate grounds for a product liability claim.
A municipal entity: When a trucking accident occurs from negligently maintained roadways, the entity responsible for upkeep may be liable for any injuries that result.
Why Do You Need a Truck Accident Lawyer?
Many people think they can handle accident claims on their own. Insurance claims seem easy enough to navigate, and Florida's no-fault system theoretically means victims should receive fair and speedy compensation for their injuries. Unfortunately, this isn't always the case. Insurance companies often try to take advantage of a victim's lack of knowledge and try to underpay claims. Additionally, trucking accidents often involve several possible liable parties, so victims may need to pursue them separately. A Miami truck accident attorney can conduct a thorough investigation into the accident and hold all responsible parties accountable for a victim's damages.
A knowledgeable and experienced attorney will understand all aspects of these cases. They will be able to:
Navigate details with any type of truck accident: big rig, Amazon truck, etc.
Obtain all of the evidence in the case, including accident reports, medical records, video surveillance, eyewitness accounts, and more.
Have your medical records reviewed by a trusted medical professional that will testify on your behalf.
Have an expert reconstruct the accident scene if necessary to prove the other side's fault.
Secure the truck driver and truck company's safety and inspection records.
Properly calculate your total losses and negotiate a settlement that secures the compensation you deserve.
Prepare to take your case to trial if necessary.
If you or a loved one suffered injuries or other damages in a truck accident, contact our firm. Our Miami truck accident lawyers can ease the process and demand fair compensation from the responsible trucking company, so you can focus on your recovery. What makes us particularly unique is the level of personalized attention we provide to every client. You can expect us to attend to every one of your needs and ensure your voice is heard.
The sooner you get started on your case, the sooner you can recover the compensation you're owed. Call our Miami truck accident lawyers today at (305) 638-4143.
Client Reviews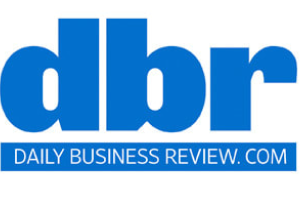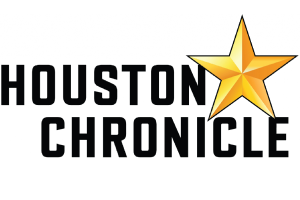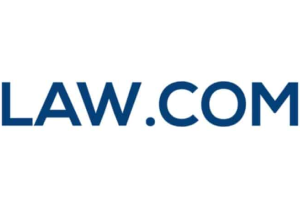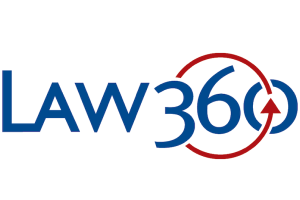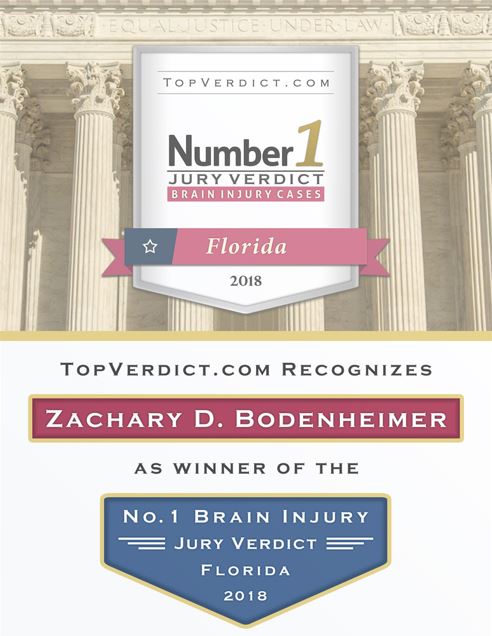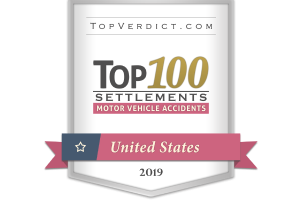 When It Counts
Fill out the contact form or call us at 305-638-4143 to schedule your free consultation.
Free Case Review Schedule Your Appointment Today