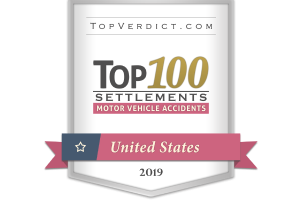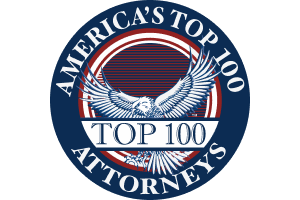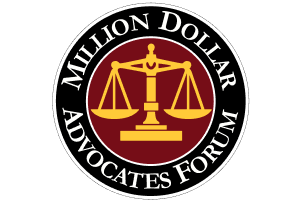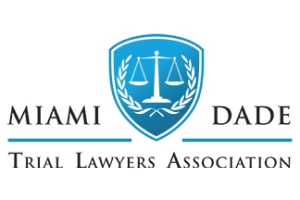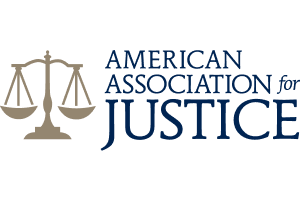 Miami Wrongful Death Attorneys
Seeking Justice for Your Loved One in Florida
Very few events can affect us like the loss of a loved one. When their death is the result of another person's negligent behavior, it becomes even harder to accept. While there is really no way to compensate for the loss of life, family members of the deceased can attempt to have a secure financial future by contacting a wrongful death attorney.
As you grieve for a loved one, it can be difficult to handle all the complex legal matters that go into a wrongful death case. Trust Flanagan & Bodenheimer Injury & Wrongful Death Law Firm to handle your case with the attention and respect that it deserves. Our attorneys only handle a limited number of cases at a time so we can give our personal and focused attention to each one of our clients.
We're award-winning attorneys who have recovered millions for injured individuals and grieving families, but beyond that, we genuinely care for each of our clients and do whatever it takes to get them where they want to be in life. No matter the circumstances of your case, our team is ready to help you protect your legal rights after the death of a loved one.
Contact our office online or by phone to schedule your free consultation at (305) 638-4143. We speak English as well as Spanish and offer scheduling flexibility.
What Qualifies as Wrongful Death?
Wrongful death occurs when someone's death is caused by the negligence of another person or a company. To prove negligence, you must prove that the defendant owed the deceased a duty of care, that the defendant breached that duty of care, and that the breach was the legal cause of the death.
Wrongful death claims are civil cases, and they occur separately from any criminal trial related to the death. If there is a criminal lawsuit related to the death, then that case will proceed separately from the civil wrongful death case. However, verdicts and evidence presented in a criminal lawsuit can play a role in the civil wrongful death case.
Who Can File a Wrongful Death Case?
Wrongful death claims are controlled by the Florida Wrongful Death Act. Under the Florida Wrongful Death Act, the Personal Representative of the deceased person's Estate must bring the case for wrongful death. The Personal Representative of the Estate files the case for the benefit of the deceased person's survivors.
Who Is the Personal Representative of the Estate?
The Personal Representative is the person that makes legal decisions for the benefit of the survivors. The Personal Representative is the named party in the lawsuit and they will hire the attorney that handles the case and will help make strategic decisions and settlement decisions for the benefit of the survivors.
Who Are the Survivors?
The Florida Wrongful Death Act defines who may be a survivor in each case. Depending on who died, whether they were married, whether they had children, whether they had blood relatives that were wholly dependent on them, and how they died, there will be different survivors, or in some cases no survivors. This can be a very complicated question to answer depending on the situation. It is best to consult with an experienced wrongful death attorney to obtain an accurate answer in your specific case.
Here is an example to help illustrate the point: Mr. Smith is 80 years old. He is involved in a terrible car accident caused by a drunk driver. Mr. Smith is taken to the hospital where a doctor commits medical malpractice on Mr. Smith and he dies. Mr. Smith's wife passed away a year earlier. Mr. Smith has two children, Jack and Jill who are fifty years old.
Under the damages section of the Florida Wrongful Death Act, Jack and Jill are survivors in the wrongful death case against the drunk driver. However, because of an exception for medical malpractice wrongful death, Jack and Jill are not survivors in the medical malpractice case. Under these facts, Mr. Smith has no survivors who may bring a claim for his wrongful death from medical malpractice.
The above example illustrates that determining who the survivors might be, or whether there are any survivors at all, can be complex. You should speak with an attorney to discuss this point.
How Can I Be Appointed Personal Representative?
The Court will appoint a person to serve as the personal representative of the deceased person's estate. However, it will not appoint anyone automatically. Typically, a family member will apply to the Court to be appointed the Personal Representative. The Court will look to see who the survivors (beneficiaries) will be and will try to determine if they agree to appoint the applicant, or whether they disagree. If everyone agrees that the family member should be the Personal Representative, then that person will most likely be appointed. However, if that person has a criminal background or if the survivors do not agree, then the Court will hear all interested parties and appoint the most qualified person to serve as personal representative.
How Much Time Do I Have to File a Wrongful Death Claim?
This question can be complicated to answer so it is best to consult with a wrongful death attorney to obtain an accurate answer. However, generally a person must file a lawsuit for wrongful death against all liable parties within two years of the date of the wrongful death. This deadline is called the statute of limitations. There are limited exceptions to this deadline so you should consult with a wrongful death attorney to determine when the statute of limitations will run on the potential case. Here is a helpful starting point to research the statute of limitations in Florida.
Can I File the Wrongful Death Lawsuit If I Have Not Been Appointed Personal Representative Yet?
This is a point of confusion for many lawyers who do not frequently handle wrongful death cases. The answer at the time this page was written is, yes. A person can file a complaint for wrongful death before they are appointed as the personal representative.
Common Wrongful Death Claims
Fatalities can occur in almost any type of accident. According to the Centers for Disease Control and Prevention (CDC), there were over 146,000 unintentional injury deaths during 2015. Over 37,000 of those deaths were due to motor vehicle accidents, over 47,478 were due to unintentional poisoning, and over 33,000 were from unintentional falls. While not all these accidents qualified as wrongful death cases, many were the fault of other parties.
During the latest reporting year in Florida, the Department of Highway Safety and Motor Vehicles tells us that there were 402,385 total car accidents in the state. Out of those, there were 3,116 fatalities. Many of these fatalities revolved around grossly negligent driver behavior. There were 5,125 alcohol confirmed crashes and 668 drug confirmed crashes. They took 762 lives during the reporting year mentioned above – nearly 25% of the total traffic fatalities that year.
Other types of accidents that can lead to wrongful death include:
Florida's Wrongful Death Laws
Under Florida law, the personal representative of the deceased's estate may file a wrongful death claim. The deceased's will may name the personal representative; if one has not been named, then the court will appoint a personal representative, who may then file the claim.
Generally, family members that can recover compensation from a wrongful death claim are:
The deceased's spouse and minor children
If no surviving spouse, then all children of deceased (except children over 25, if the death was caused by medical malpractice)
If no surviving spouse or children, then the parents may recover (except in medical malpractice claims if the deceased was over 25 years old)
Other blood relatives or adopted siblings who are dependent on the deceased
When children are born to unmarried parents, they can always recover damages if their mother dies. However, if a child's father dies, the child may only recover damages if the father had recognized the child as his and had an obligation to support the child.
Who Is Liable?
Many parties can potentially be liable in a wrongful death claim.
To prove liability, you must be able to show that:
The responsible party had a duty of care to the deceased
The responsible party breached that duty by acting negligently or recklessly
Those actions led to the death
For example, in a car accident, the plaintiff would need to establish that the other driver had a duty to follow the rules of the road. Because the defendant did not follow those rules, such as by speeding, the accident occurred, which caused an injury that led to death. If the driver's speeding didn't cause the accident, and it was instead because of a vehicle malfunction, then the manufacturer may be liable for the death instead.
What Damages Can I Recover?
The unique circumstances of your wrongful death claim will determine the exact amount of compensation you can recover.
Many categories of damages can come into play during these lawsuits, including:
Funeral expenses
Medical bills for treatment given to injuries that led to the deceased's death
Pain and suffering experienced by the deceased prior to death
Lost wages based on the expected earnings of the deceased if the untimely death had not occurred
Loss of consortium to cover emotional damages of the surviving family members
Loss of parental guidance and support
Mental pain and suffering of the survivors
Loss of support and services that would have been provided by the deceased (Taking care of the kids, cooking meals, driving children to school, mowing the lawn, cleaning the pool, and countless other valuable services family members provide to each other for free)
Punitive damages to potentially punish the defendant for the behavior that led to the death
Loss of net accumulations of the Estate (how much money the person would have saved and passed on to their survivors if they lived a full life)
The Estate may also be awarded damages if a survival action is filed. The various damages available to each set of survivors depends on the specific facts of each case. You should hire an experienced wrongful death attorney to help you maximize the recovery to the survivors.
How Much Is a Wrongful Death Case Worth?
Each wrongful death case has a different value. It is hard to predict how much money a jury might award for a wrongful death. However, we have a method that we use to calculate how much a wrongful death case might be worth when we are working on these cases. First, we evaluate how many survivors will be able to make a claim. Second, we review the categories damages available to the survivors. Are the survivors minor children who will be claiming loss of parental guidance and support and services? Is the survivor a spouse who will be claiming loss of consortium? The categories of damages available to each survivor plays a very important role in calculating damages. Third, we assess liability. The circumstances that cause the death can have play an aggravating role in the jurors' minds and cause them to award a larger sum. For example, a jury is likely to award a greater damages award against a drunk driver than they might be against a person who's negligence is slight.
Call our wrongful death lawyers in Miami for compassionate service today at (305) 638-4143.
Client Reviews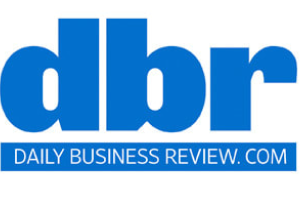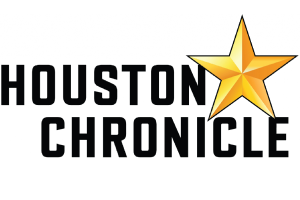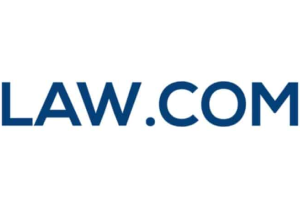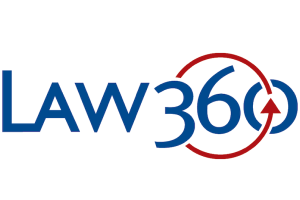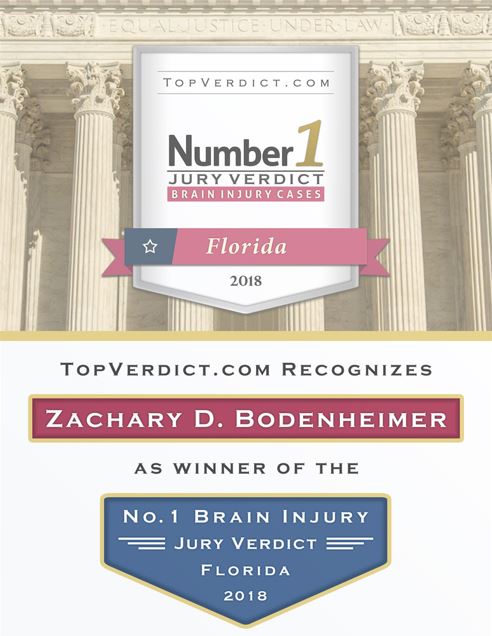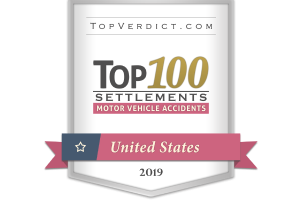 When It Counts
Fill out the contact form or call us at 305-638-4143 to schedule your free consultation.
Free Case Review Schedule Your Appointment Today