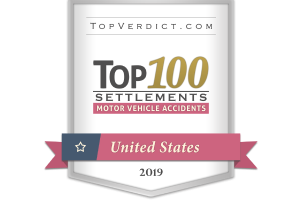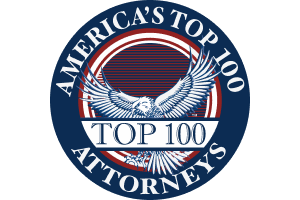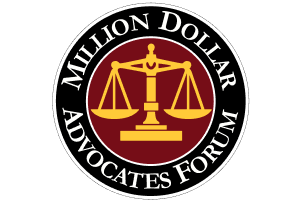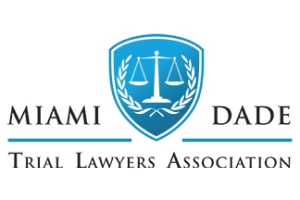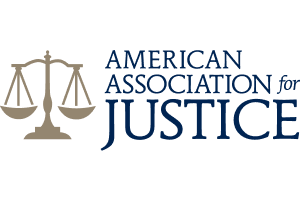 Types of Cruise Ship Injury Claims
When you purchase a ticket to go on a cruise, you expect to have a relaxing, fun, and enjoyable time while you are on board the ship and visiting the ports. While many cruise passengers have a wonderful time on their cruise and the associated excursions, there are hundreds of people each year that are not so lucky. Although it's not something that many people like to think about in relation to cruise vacations, accidents happen that can potentially bring your dream vacation to an abrupt and painful end. While there are many types of claims that arise from cruise ship injuries, some are more worthy of discussion because of their frequency or severity. Today, we'll review a few of these types of claims and discuss how you can best recover from the responsible party or entity.
Have you or a loved one suffered some sort of injury while you were onboard a cruise ship? If so, you may be entitled to compensation for your medical bills, pain, and suffering. Don't wait — contact us at (305) 638-4143 today for a free case evaluation.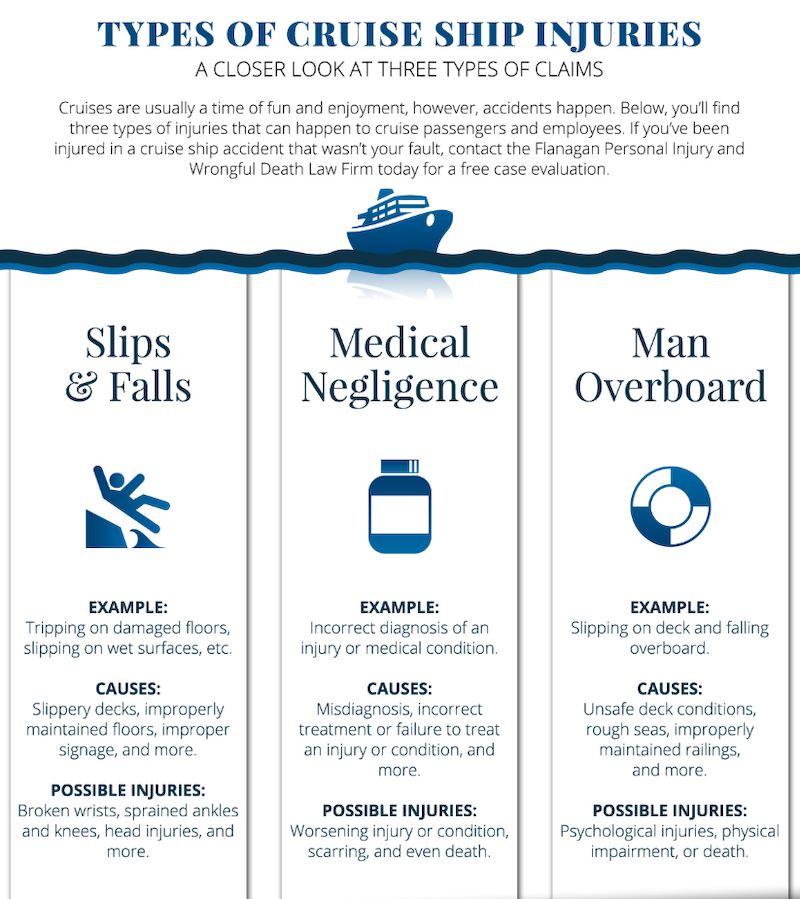 Slip/Trip and Fall
This type of accident can occur anywhere at any time, and it is the most common injury sustained by cruise ship passengers and crew members. Whether someone slips on a wet ship deck or trips on some type of worn or improperly maintained flooring, the resulting injury can be serious. Guests and crew members have suffered everything from fractured wrists and sprained knees or ankles to head injuries, bringing an untimely end to their dream vacation or job. Determining the extent of the cruise line's negligence in slip and fall cases requires extensive experience and knowledge, and only a skilled cruise ship law attorney should be trusted with the task.
Medical Negligence
Medical negligence, another common cause of cruise passenger and crew member injuries, is often used interchangeably with the term "medical malpractice." If a passenger or crew member is injured while on a cruise ship and suffers additional injury or worsening of his or her medical condition, he or she may have grounds for a medical negligence claim against the cruise line.  We have handled medical malpractice/medical negligence claims involving passengers and crew involving; malpractice of surgeons hired by cruise lines, failure to provide medical care to patients suffering from life-threatening conditions, failure to timely and adequately treat fractures; and performance of unnecessary surgeries.  These cases can be very complicated so it is important that you hire an attorney that is experienced in handling medical malpractice/medical negligence cases against cruise lines.
Man Overboard
Man overboard situations are the worst-case scenario for passengers or crew members because serious psychological and physical injuries, including death, can occur as the result of falling off of a cruise ship. This type of accident can happen while a ship is at sea or while it is in port, and may or may not be the result of a slip and fall accident or other negligence by the cruise line. Although this type of incident doesn't occur as frequently as slip and falls or medical negligence, the severity of the resulting injury makes it worth mentioning. In man overboard cases, the cruise line has a legal duty to search for and rescue the missing person. If there is any undue delay in response, the cruise line may be negligent.
Assault
Assaults, including sexual assaults, occur more frequently on cruises than the cruise lines would like the public to believe and these crimes can leave lasting physical and emotional injuries. Both passengers and crew members have been victims of sexual assault by other passengers or crew members, and minor passengers have also been preyed upon. Oftentimes the assault is the result of the cruise line over-serving alcohol to the victim or to the perpetrator, or the cruise lines' failure to have reasonable security measures onboard its vessel. Where the assault was committed by a crew member, the cruise line is strictly liable to the victim. If you have been the victim of an assault, the cruise line may be liable for your injuries.
Miami Cruise Injury Lawyer
If you have been injured on a cruise, your ticket contract could significantly reduce the amount of time that you have to bring legal action against the cruise line. As an experienced cruise injury lawyer in Miami, Michael T. Flanagan has obtained millions of dollars for his clients. Contact our team at (305) 638-4143 today to see how we can help you with your personal injury claim. We look forward to speaking with you.
Client Reviews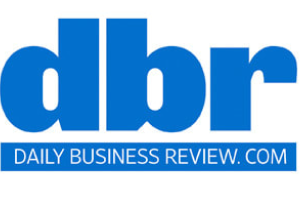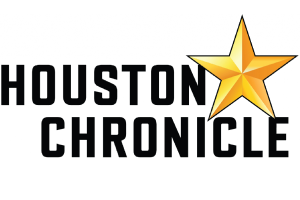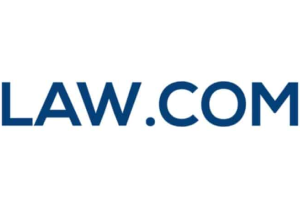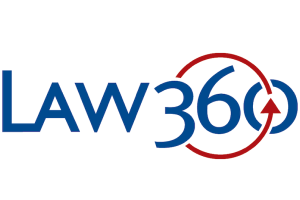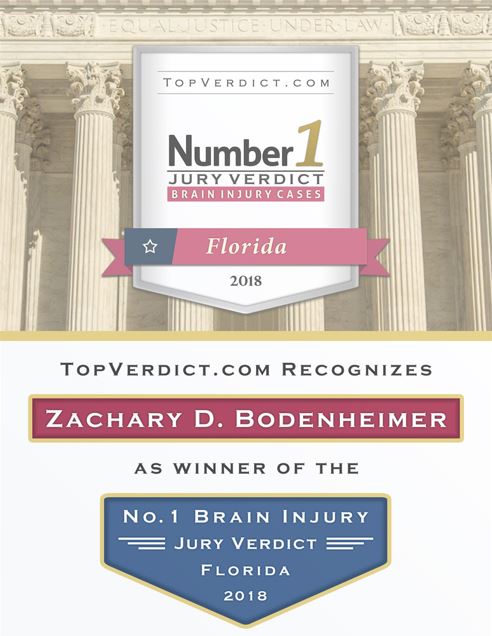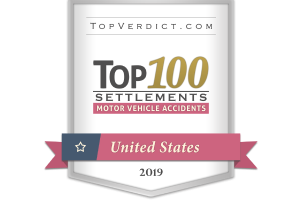 When It Counts
Fill out the contact form or call us at 305-638-4143 to schedule your free consultation.
Free Case Review Schedule Your Appointment Today