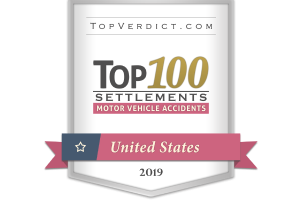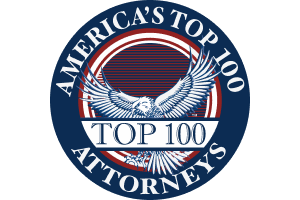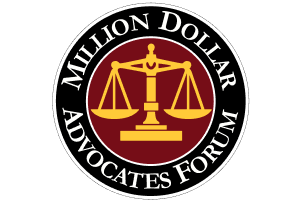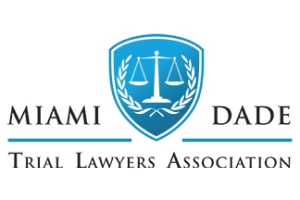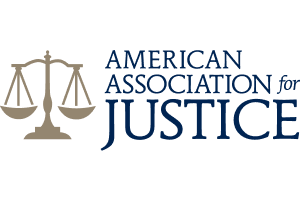 Do You Know the Four Elements of Negligence?
If you have ever pursued compensation for a personal injury caused by an accident that was not your fault, you may have been involved in some type of liability claim investigation. These investigations are used to determine the negligence of the accused party or entity. If you are not a claim handler or a Miami car accident lawyer, the process of determining negligence can seem very enigmatic. Today, we'll provide some clarity by reviewing the four elements of negligence and how they apply to a motor vehicle accident.
We are well-versed in Florida negligence laws and standards, and if you or a loved one has been injured in an accident, contact us before you speak with the insurance company. Our team is available 24 hours a day, seven days a week at (305) 638-4143, or you may request a free case evaluation online.
Below is a case example that will help us explain the four elements of negligence:
---
Mary is proceeding northbound through an intersection. She has the right of way with a green light. John is westbound approaching the same intersection. The light is red for John and he fails to stop, proceeding into the intersection. John's vehicle collides with Mary's, causing extensive damage to both vehicles. Mary and John both sustain serious injuries in the accident.
---
With this example in mind, read on to learn more about in order to prove a party's negligence.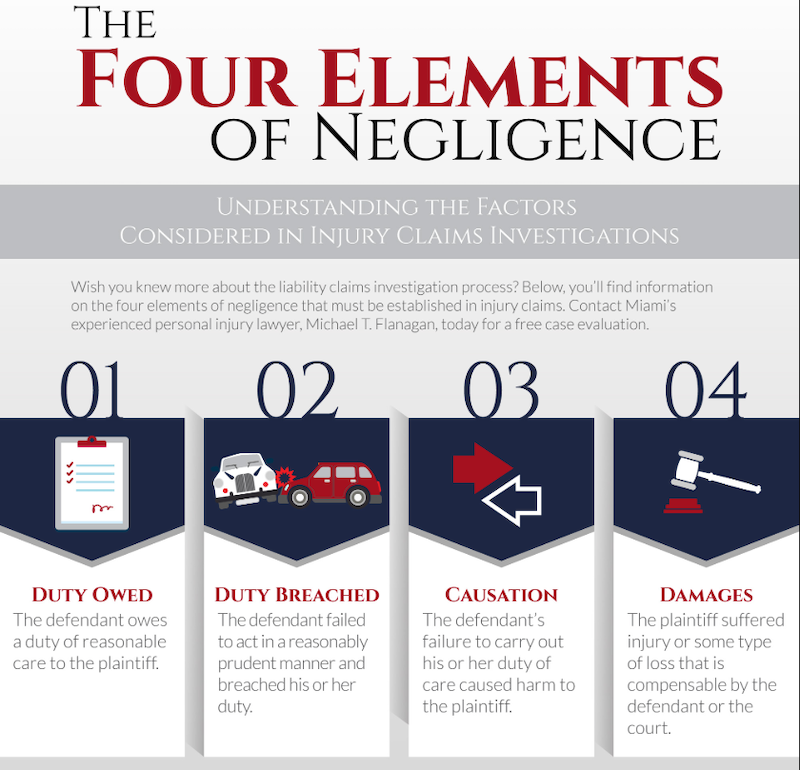 Duty Owed
If a person or entity owes a duty of care to act in a reasonably prudent manner towards another party, the first element of negligence exists. In the case of the case example above, John has a duty to other drivers on the road, including Mary, to drive safely and attentively at all times. He is legally obligated to obey traffic signals and other rules of the road in order to prevent himself from being a danger to other motorists.
Duty Breached
When a person or entity fails to act in a reasonably prudent manner, thus breaching his or her duty to others, the second element of negligence is met. Above, John breached his duty to Mary and other motorists by driving in a reckless and inattentive manner and failing to stop at a red light. As a result of John breaching his duty of care, he placed himself and other motorists in harm's way.
Causation
In order to meet the third element of negligence, a party's failure to exercise the appropriate duty of care must be the actual or proximate cause of the damages incurred and/or injuries sustained by the innocent party. In other words, if not for the breach of duty owed, the car accident would not have occurred and the innocent party would not have incurred damages or suffered injuries. Mary would not have been injured and her vehicle would not have been damaged if John had obeyed the traffic signal, therefore, the element of causation is met.
Damages
Assuming that the previous three elements of negligence have been met, the fourth and final element is established when an innocent party suffers some type of compensable damages, injuries, or other losses as a result of the breached duty. Here, because Mary will incur the expense of vehicle repairs, medical bills, and other potential compensable damages, the fourth element of negligence is met.
Miami Personal Injury Lawyer
Have you or a loved one been injured in an accident that someone else caused? If so, you may be entitled to compensation. As an experienced Miami personal injury lawyer, Michael T. Flanagan and his team are here for you to provide a no-cost, no-obligation case evaluation. We can also help you navigate the claims investigation process. Call us at (305) 638-4143 today to get started. We look forward to speaking with you.
Client Reviews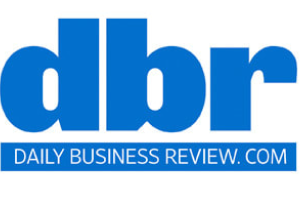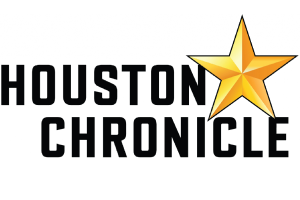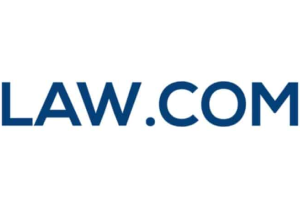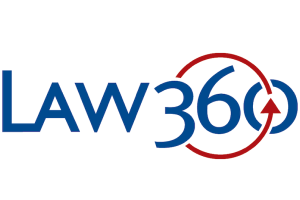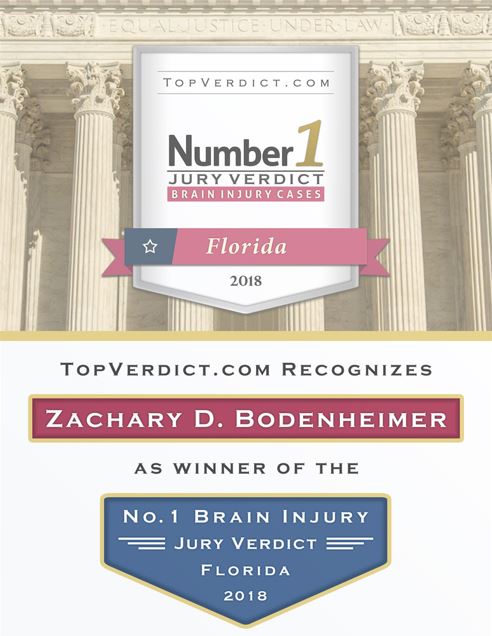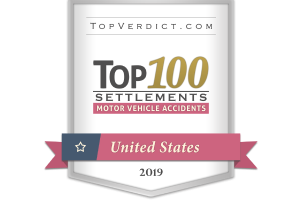 When It Counts
Fill out the contact form or call us at 305-638-4143 to schedule your free consultation.
Free Case Review Schedule Your Appointment Today